What To Wear for Your Engagement Photos
Engagement photo shoots may only take a short time to capture a few significant moments, but their impact will last for a lifetime. That's why carefully planning your outfits before your engagement photo shoot is a must!
These crucial snapshots will set the tone for your upcoming nuptials. After all, you will be using them extensively for your wedding website, online invitations, and wedding reception slideshows.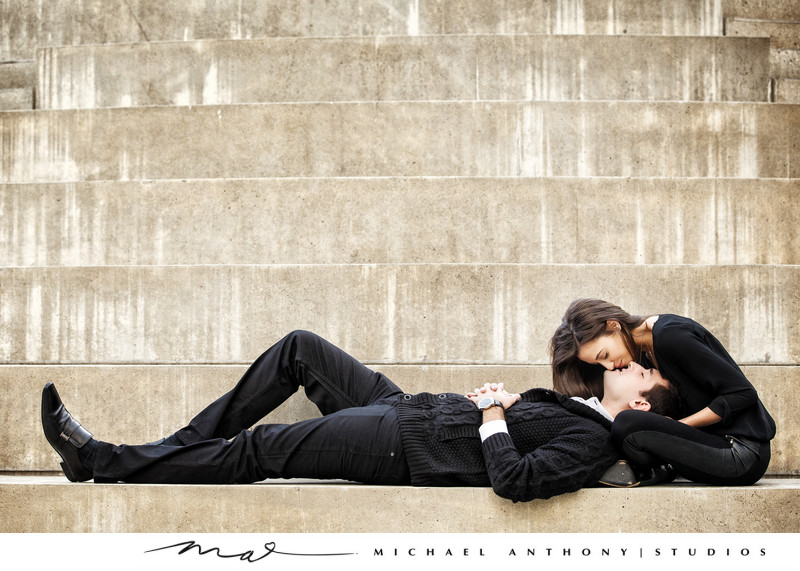 More importantly, your engagement pictures will earn a prominent spot in your joint home as a married couple. Not only that, but it's also likely your future children and grandchildren will browse through these memorable photos someday.
Should you need a little assistance, a professional Los Angeles wedding photographer can definitely give you expert advice regarding your outfit selections. However, you and your fiancée should still take the lead when it comes to your fashion choices since you know each other best.
For ideas on how to wisely choose what you and your significant other should wear during your engagement pictorial, keep reading
7 Ways To Choose the Best Engagement Photo Shoot Attire
1. Select Outfits That Reflect Your Identity as a Couple
The purpose of engagement photos is not to showcase your fanciest clothes, but to capture the essence of who you are as an engaged couple. While you can opt for traditional gowns or formal tuxedos, you don't need to be limited by such conventional attire.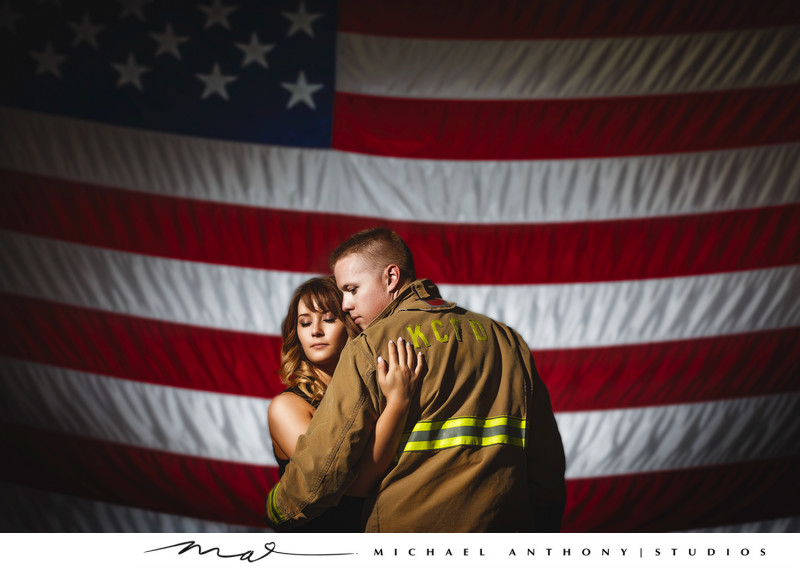 Choose outfits that will give others a glimpse of your individual personalities and your unique dynamic as a duo. For example, you can both pair metallic sneakers with your dress and your suit if you enjoy sports and fitness activities together. You may also wear chef's hats and aprons if cooking is a shared hobby with your partner.
Another way to show off your joint identity is to wear attire that is inspired by your favorite fictional or real-life couples.
2. Make Fashion Choices That Are Suitable to the Season
Consider the current season when you are selecting clothing for your engagement photo sessions. Make sure that your fashion choices are practical and comfortable given your local climate and location.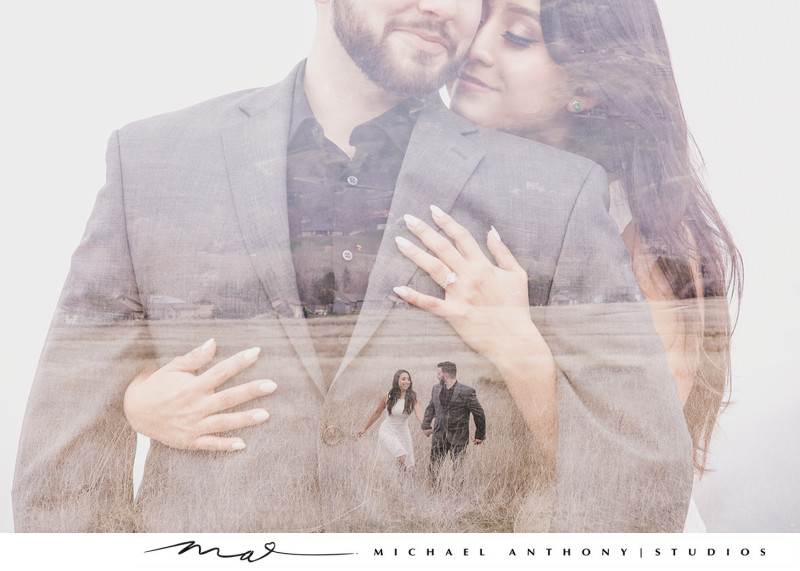 Wear substantial clothing that will provide you and your partner with enough warmth and protection during winter and fall seasons. You can still look sleek and stylish if you opt for well-tailored coats and sweaters. Boots are a good choice of footwear if you prefer a photo shoot with a snowy backdrop.
On the other hand, spring and summer will give you the opportunity to wear airy, flowy dresses for ladies and light, button-down shirts for gentlemen. You can also slip on strappy sandals during warm days — or even go barefoot if you are having a beach shoot!
3. Choose Color Themes That Are Attractive and Appropriate
Colors are one of the first things people notice in pictures. Take advantage of the power of a good color story during your engagement shoot.
Outfits in neutral colors are typically recommended by photographers because they can enhance your physical appearance. Besides this, the use of subtle shades can ensure that the focus remains on you and your significant other instead of your clothes.
Cool or deep tones are the ideal choice during fall and winter. Pale pastel shades are an attractive option during warm seasons like spring and summer.
Take note that bright, neon colors are not commonly recommended during engagement shoots. However, feel free to go for lively shades if they are an undeniable part of your distinctive personality and clothing style. Just be careful to use these colors properly so that they won't end up as a distracting element during your photo session.
4. Wear Complementary Outfits
It's essential that your wardrobe as an engaged couple is well-coordinated. However, this does not necessarily mean that you should wear matching outfits during your pictorial.
Twinning attire may potentially bring about a juvenile or campy effect. It's better to wear complementary outfits instead if you want to achieve a more mature, understated look.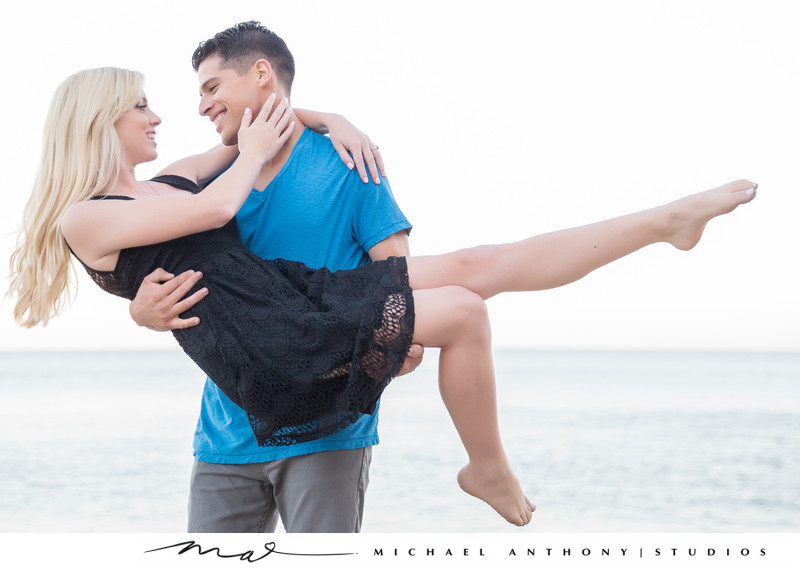 You and your fiancée can choose clothing pieces with different colors, but you can still select shades from a similar color palette. It's best to avoid wearing discordant colors and clashing fashion styles.
The way your outfits complement each other should reflect how you and your partner complement one another as well.
5. Pick Clothing Styles That Suit Your Unique Beauty
You and your significant other each have your own one-of-a-kind beauty. You can highlight your best physical features by selecting clothing pieces that enhance your body type.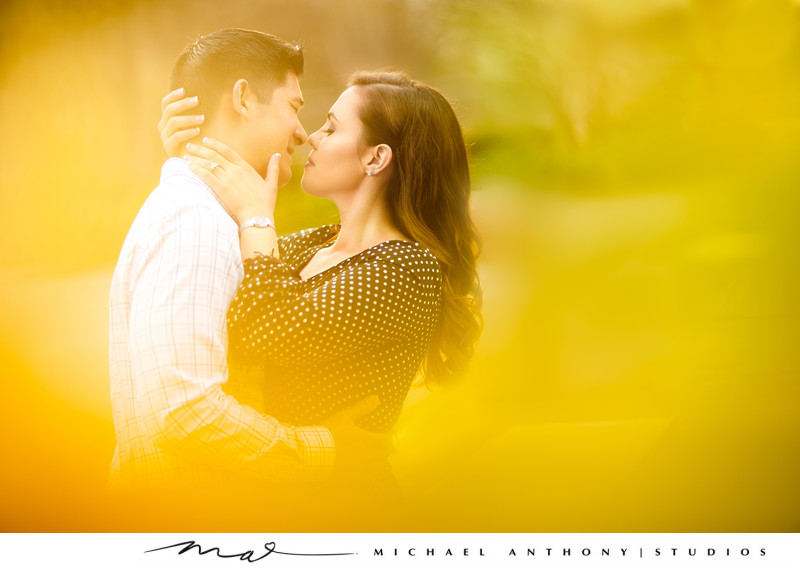 Select outfits with silhouettes that flatter your figure instead of going with what's trendy. Steer clear from ill-fitting clothes that are more suitable for other body shapes.
It's true that inner beauty is more important than outward appearance. Still, maximizing your unique beauty during your engagement photo shoot can do wonders in boosting your confidence, inside and out.
6. Prepare Backup Attire
You may feel fulfilled after you finally pick out the ideal wardrobe for your engagement photo shoot. However, keep in mind that you still need to prepare backup attire just in case you and your fiancée need an outfit change.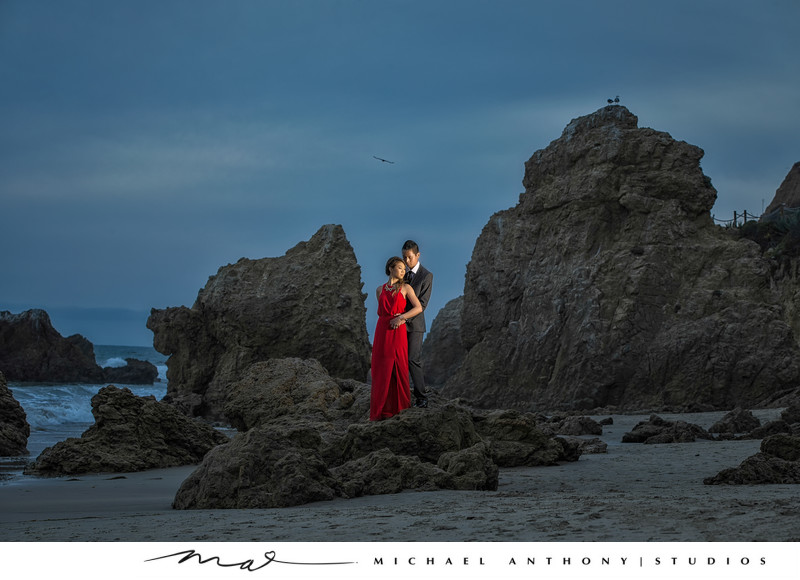 Various factors can affect your engagement photo shoot, especially if you decide to hold it outdoors instead of in a studio. Minor accidents or unexpected events like sudden rain or snowfall may cause your original outfits to become stained, torn, or ripped.
It's wise to have at least one additional outfit each for you and your partner in case of fashion emergencies.
7. Involve Your Fiancée and Photographer in Your Fashion Choices
While the bride-to-be usually plays a central role during wedding planning, remember that your fashion choices will directly affect your significant other, too. After all, both of you will be featured in your engagement photos.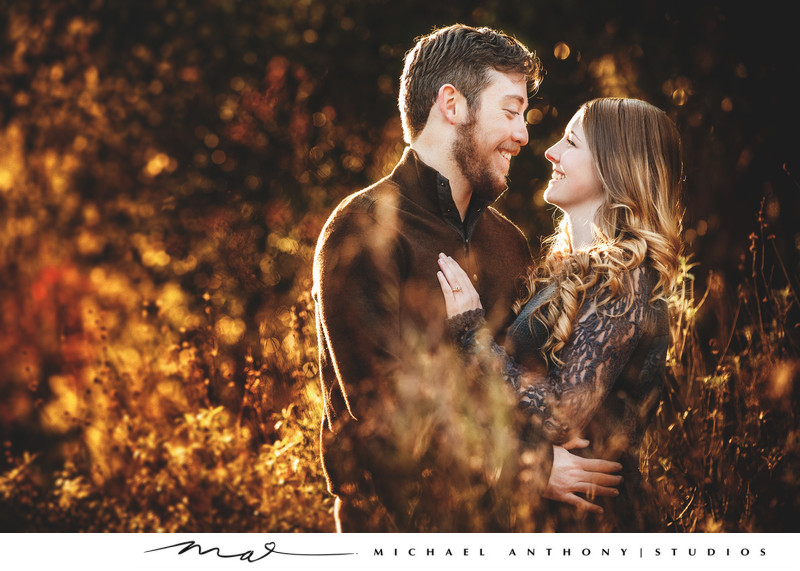 Encourage your fiancée to share their ideas and preferences while selecting your joint wardrobe for the photo shoot. Your partner will definitely feel more comfortable and relaxed during the pictorial if they like the outfit.
If you already have a photographer on board, it's also a wise idea to consult with them regarding your clothing selections.
A talented photographer can contribute valuable feedback on how your outfits can make a positive impact on the results of your photo sessions. You can even request for a test round of photos to see the effect of your attire on your engagement photos.
Wear the Perfect Couple Outfits to Your Engagement Shoot With a Los Angeles Wedding Photographer
It's true that there are a variety of factors you should consider when selecting your attire as a couple. Nevertheless, we believe that you'll make the best choice as long as you stay true to yourselves while following the basic principles of fashion .
At this point, you probably already have the confidence to choose the perfect outfits for your engagement shoot. Now, the next step you and your fiancée must take is to hire the professional services of a talented Los Angeles wedding photographer (in case you haven't hired someone yet).
Many photographers who specialize in wedding and engagement photos now have official websites with their online portfolios. Select the one whose photography style matches your vision for your engagement photo shoot.
A skilled wedding photographer can expertly capture the special spark between you and your fiancée through the lens of their camera. Aside from choosing the perfect wardrobe, do your best in searching for the right Los Angeles wedding photographer. With the right one, your engagement photos will turn into visual treasures that you will cherish for a lifetime.
To see our engagement photography portfolio, click the button below!
Los Angeles Wedding Photographer Michael Anthony Photography , 26007 Huntington Lane #10, Santa Clarita, CA 91355 | 310-750-0886 - Privacy Policy - Terms of Use <