Frequently Asked Questions
Here are our most common questions and answers.
---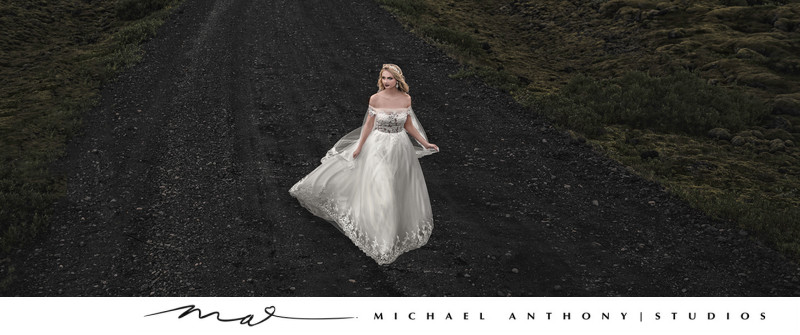 Getting married is no easy task. I am sure if you are here you already know that by now. We have photographed hundreds of weddings and we get asked certain questions often. We have put together a list of questions that we get asked often in order to help you get information that you need to be able to have successful wedding photos.
Coverage and Style
Here you will find information regarding our photography coverage, the style of photography we shoot in, and how you can expect your wedding photos to look.
---
We love the cinematic style that you photograph here, how will that look at my wedding venue?
This question is something we get asked often. We have photographed so many weddings. Our style of photography revolves around three things....Light, Composition, and Storytelling. No matter where you get married, from exotic destinations, to small halls, we have photographed at all of them. In capturing any image, either photo-journalistic or posed, we will first look at the light in our scene. That will influence the way we compose our images.
We don't need a beautiful landscape to take amazing photos. We will take closer, more intimate images if we need to remove distractions from your compositions.
To see hundreds of full weddings, take a look at our blog by clicking here. We photograph over 120 local weddings per year.
Some of your images are bright, and some are dark, how will ours look?
Great question! It's SUPER important to understand how this works. Tonality in imagery is not the same as style. So if you see images that are darker, or low-key, then that was because the environment that we photographed them in was also dark and low-key. We find it important to utilize the natural light that is available to us. Sometimes if we have a distracting background, we may utilize lighting to hide those distractions. Take a look below to see what I mean.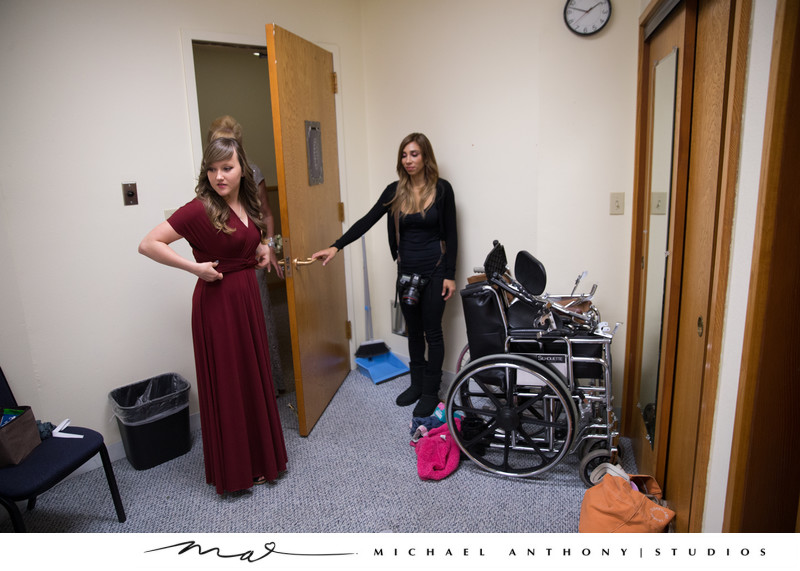 This was the bridal getting ready room the Church gave us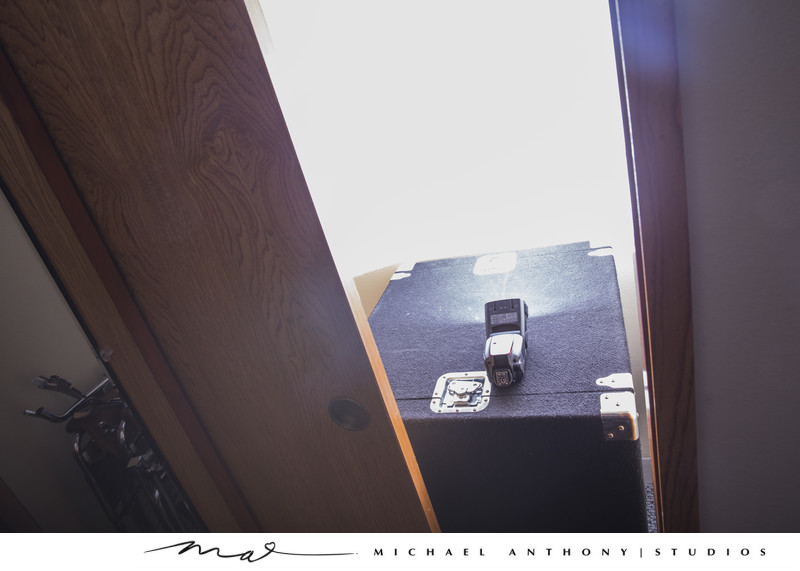 We added light inside the closet to make it look like a window
So you see how a scene can be altered when needed to best suit the environment through the use of lighting.
It's important to note however, that images are not "edited" this way. They are shot in accordance to the final look. The term "Natural Light Photographer," has become a trend in the wedding photography industry. Natural light is just one type of light. We should be trained to make all types of light look natural.
Can I request a specific style of photography
Style is subjective, and we totally get that all couples are different. Here is the thing. We photograph all weddings with longevity in mind. We want to avoid any specific trends or filters. Remember those black and white images with just a little bit of color from 10 years ago? Totally dated now right? We don't want your wedding photos in 20 years to have the same appeal as a flip-phone does today. Therefore we photograph weddings with the same principles that artists like Michelangelo and Leonardo DaVinci used back in the 15th century. We want to use good light, good composition, and great story.
We do however send you a vision board prior to your wedding and engagement shoot that will allow us to get a feel for the style that you love. With that in mind we can craft your coverage to your personal aesthetics while still making sure that your wedding photos will look amazing in 15-20 years.
So sorry guys, no photos of the bridal part running from a T-Rex....
Ok...maybe we will do it if you really want it, but hopefully I have convinced you that you don't need it.
Will my photos be edited?
Yes! Our team edits every image by hand, and then they get approved by Michael before they leave the door. Images that go into your wedding album or are printed for you will go through retouching as well, which will allow for extremely targeted edits that can bring out the best in any image.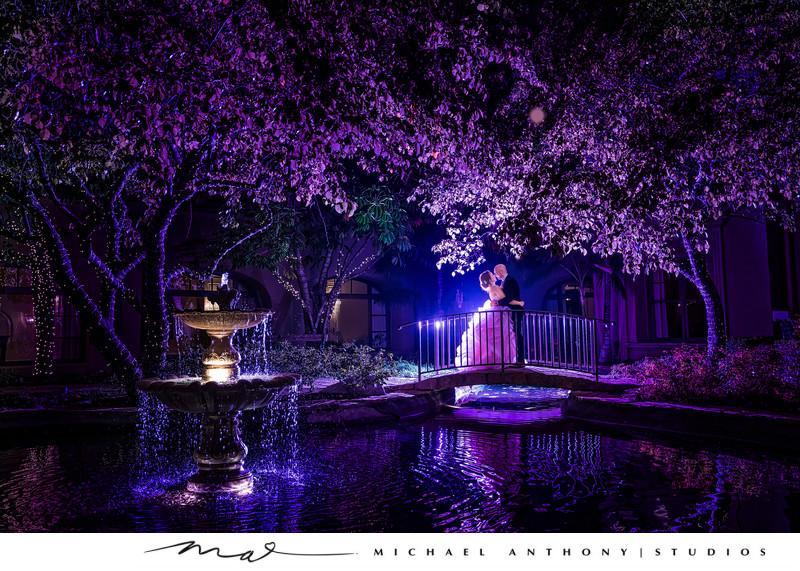 Why should I choose you over all the other photographers out there?
Great question. Our studio has been photographing weddings for nearly 10 years. We have had hundreds of happy brides, and excellent reviews. But you know that already or else you wouldn't be here. So let me touch on a couple of the things that you may not know.
Our studio operates as a team of creatives
We have over 20 people that are part of the MAPhoto team. Having a team of creatives gives us the ability to do things that single photographers cannot. Such as:
A Dedicated Experience Manager
Having a studio manager assigned to each wedding ensures that our clients are well taken care of and communicated with. You won't have to wait 7 days for a response because your photographer had three back to back gigs, a day of editing, and then had to go work at their day job for 3 days in between shoots. Our studio manager works with you and is available during ALL of our business hours to speak with you
A Team of Professional Editors
Our editors do one thing...edit photos. They do it much better and more efficiently than any of our photographers could do it. A wedding can take a single photographer 8-12 hours to edit if they are experienced and the wedding was shot correctly. This is why many photographers will tell you that it takes 6 weeks to get your photos back to you (and in reality they may take much more). I know that you probably know at least one person that didn't get their wedding photos back for months after their wedding.
With our studio, you wait 2 weeks. Does not matter if it's a wedding, engagement, or portrait session. We are done with your gallery in two weeks and ready for you to see your pictures.
Our editors can swap skies, eyes, faces, and places. They are magicians at what they do.
A Creative Team of Photographers and Cinematographers
We work as a team of creatives to give you the best possible products from amazing high quality imagery, to cinematic-style video for your wedding date. Your story is dear to our hearts and we want to make sure that we tell it in a way that you will remember forever.
We offer three distinct styles of photography for every wedding.
Our studio specializes in three different skillsets throughout a wedding day. Cinematic coverage, which is designed to create amazing art-focused imagery from your wedding. This is the style of photography that we are known for, and what sets our studio apart from all of the others.
Photojournalism, which focuses on creative documentary portraiture during the fluid parts of the day, and traditional, which will focus on brighter images that will stand the test of time.
Click here to learn more about our styles of photography
Destination Weddings
Here you will find all of the information related to our travel costs for both local and destination weddings.
---
We see that you photograph a lot of destination weddings, how does travel work?
We do, and travel is a passion. We photograph 10-15 destination weddings per year. Destination wedding logistics can get super tricky, so therefore we will meet with you during your consultation to discuss your needs. Because Michael travels often to teach, we sometimes get special rates for travel. When you book with us, we will give you a single quote that will include all of our travel costs, aside from our hotel, where we will ask that you book a room for us as part of your room block. From there we handle all of the costs of transport, permits, etc required.
Where have you photographed weddings?
We have photographed couples in France, Portugal, Italy, The UK, Canada, Mexico, Aruba, Iceland, Hawaii, Alaska, and many of the lower 48 states.
Destination weddings can take us out of the office for up to 5-7 days, so we will need to meet with you to give you a proper quote prior to booking with us.
Destination coverage begins at $5000 for weddings outside California.


Los Angeles Wedding Photographer Michael Anthony Photography , 26007 Huntington Lane #10, Valencia CA 91355 | 800-380-1217 - Privacy Policy - Terms of Use