Hummingbird Nest Ranch Wedding
Hummingbird Nest Ranch is known for its beauty as a wedding venue in Los Angeles. The stunning Villa, seen in many movies, TV shows, mini-series throughout the last 20 years it best recognized by how it looks at sunset...Chase and Elizabeth's event was an exciting wedding at Hummingbird Nest Ranch because it took place on a gloomy day.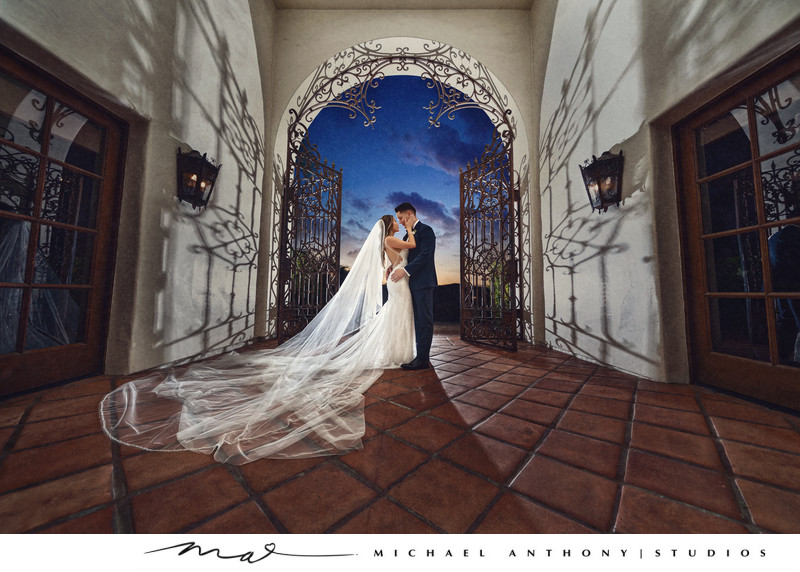 How we captured this image
So why we would typically look to capture this Sunset shot, it was not possible in the way that you see here on the day that we photographed it. Instead, we used a light source in the background combined with an orange gel to mimic the sunset. But with a little bit of color grading in post-production, we were able to help create the illusion that the sun was setting over the Mountaintop, helping to develop her vision of taking Sunset photos at the Villa at the end of her wedding day...It is essential to find a wedding photographer in Los Angeles that is skilled at telling stories and helping to bring your vision to life. The benefits that our clients get when working with us is that we are always working extra hard to make sure that we help complete their vision in a way that allows us to capture moments, tell stories, and create artwork.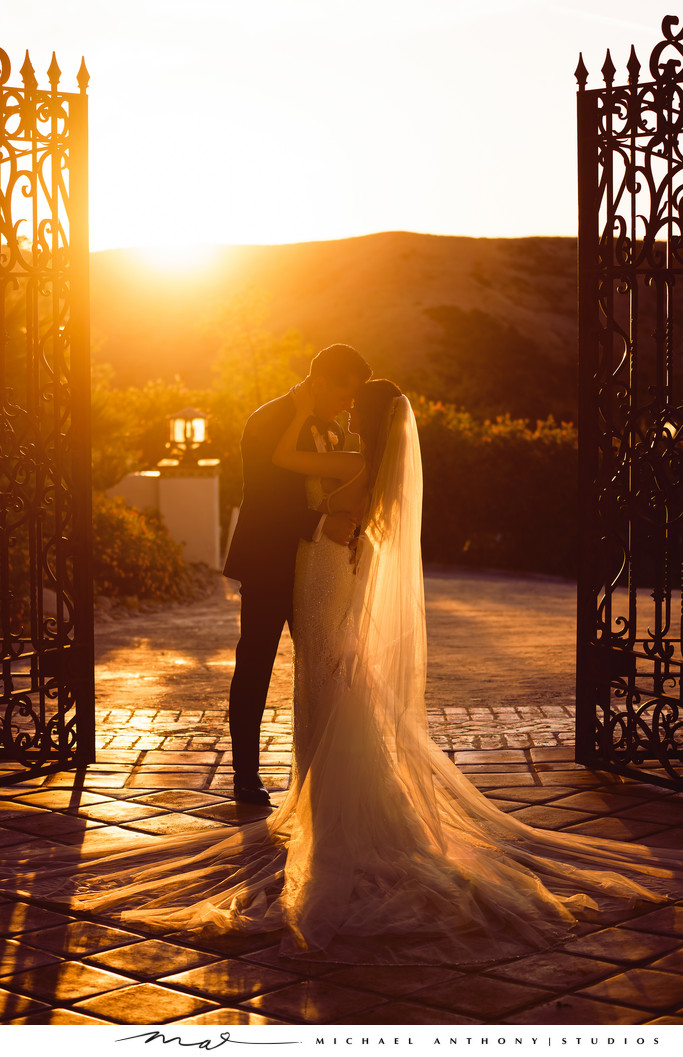 Location: 2940 Kuehner Dr, Santa Susana, CA 93063.
1/160; f/5.0; ISO 250; 12.0 mm.
Los Angeles Wedding Photographer Michael Anthony Photography , 26007 Huntington Lane #10, Santa Clarita, CA 91355 | 310-750-0886 - Privacy Policy - Terms of Use