Pricing & Info
---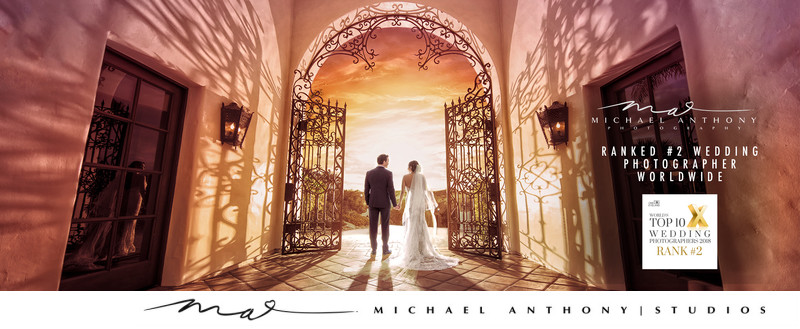 Dates are limited, inquire as early as possible once you settle on a date to ensure availability.
---
Fill out the form below to get detailed pricing info
2020 DATES STILL AVAILABLE**
**Accepting Video Consultations During COVID-19 Pandemic**
---
All collections include the following:
Enough coverage to last most wedding days
An engagement session
A handcrafted wedding album
An online gallery with hand edited images

We are based in LA, but photograph weddings all over the world.
Fill out the form below to get the process started
Wedding Photography is what we do, our goal is to tell your story creatively, while at the same time giving you an experience that you will never forget. Our artists are trained to make sure that we meet all of your needs while providing you with everything that you need, without paying any more than you have to.
---
Why don't you have a pricing and package list here on your website?
Totally fair question. The truth is that no two weddings or couples are the same, and for us to give you an accurate quote, we need to meet with you to go over everything that you want. We have elopement photo packages starting as low as $2000.
Weddings have so many different variables that go into them, and oftentimes people are not sure about everything that they need. The main difference between our packages comes down to the type of coverage and books that are included, and in order to makes sure that we are helping you pick the best options, we have found that setting up a quick meeting is the best way to do that.
This is a HUGE decision, and we want you to make sure that we are the best choice for you. We can meet evenings, weekends, and for clients that are out of the area we can meet via Zoom or Skype as well.
What Makes MAP different?
MAP has been in business for nearly 10 years. We have photographed weddings all throughout the world. Michael is a photography educator and has taught thousands of photographers about lighting, posing, and storytelling, along with how to make sure that their clients have an amazing experience from start to finish.
Our studio is experience focused. Yes, we give you good pictures, that is a given, but more importantly we want you to have a great experience from start to finish.
Our photography team gets specialized training throughout the year.
We are trained in capturing weddings in all types of situations
Our team can work under stress, on a tight timeline, and in any lighting environment
We have a dedicated experience manager that will ensure that your timeline makes sense, your products are finished on time, and that your photos are finished in just two weeks after your shoot.
Our albums are hand crafted and designed, and every photo is approved by Michael prior to delivery.
---
Steps to Booking Your Wedding With Us
Step 1 - Book an Appointment
We can meet with you either via Skype,or in person at our studio in Valencia, California. During your consultation we will show you wedding albums, as well as a detailed walk-through of our styles, portfolio, and customize your wedding coverage personally for you.
Step 2 - Choose Your Package
We will put together options that will suit your wedding and needs based on your wedding. We never will try to oversell you coverage that you do not need, and all of our packages include an album, engagement session, and plenty of coverage. Our goal is to find the best option that works for you, you can always add more options later
Step 3 - Book Your Date
We will present you with a contract and summary of your coverage. Once that is signed electronically, you will be able to pay your deposit, and once you do your date will be locked in! Now we can schedule your engagement session and send you our timeline and vendor recommendations while we prepare for your shoots.
Step 4 - Create Your Memories!
Our process of working with you is all-inclusive. We have a team of people that work together to make sure that you are well taken care of from planning your shoots, to designing your final album. Your story is unique, and we understand that, so no clients get cookie-cutter template albums. We customize your experience uniquely for you.
Services that we offer
---
Wedding Albums
We live in a digital world, but some things are still meant to be printed. Your wedding album is the cornerstone of our work on your wedding. It is the final product we will provide to you, and will have a special role to play in your family for generations to come. There are a few things to understand about wedding albums.
1. Your Wedding Album is a Storybook, not a Scrapbook
Our goal isn't to take your wedding photos, and then make an album out of the photos that were taken. Our artists are trained specifically to shoot with intention of album design in mind. That means that they may photograph 7 detail images vertically, and then one large horizontal ring shot that will go on the right side of the page. They may shoot your first look all in the same orientation and composition, with the intention of laying out the images on a spread to tell a story in motion. Point here is that your artist is not just a "picture-taker," but specifically trained on how to capture stories that will end up in a layout.
2. We shoot and design with the intention to invoke Memory
They say that images are directly tied to memory, but did you know that something as simple as a facial expression can influence how you perceive that memory? Our wedding albums are designed to not only make you remember what was happening on your wedding day, but also to make you remember how you were feeling when the images were taken.
3. Quality Craftsmanship is key to preserving your memories
Our wedding albums are handmade in Italy by a single person from start to finish. Then go through quality control and inspection before being delivered to you. We searched the world to provide the absolute best possible quality to our clients, and that is why we are one of the only studios in California to give our clients a limited lifetime warranty on our wedding albums.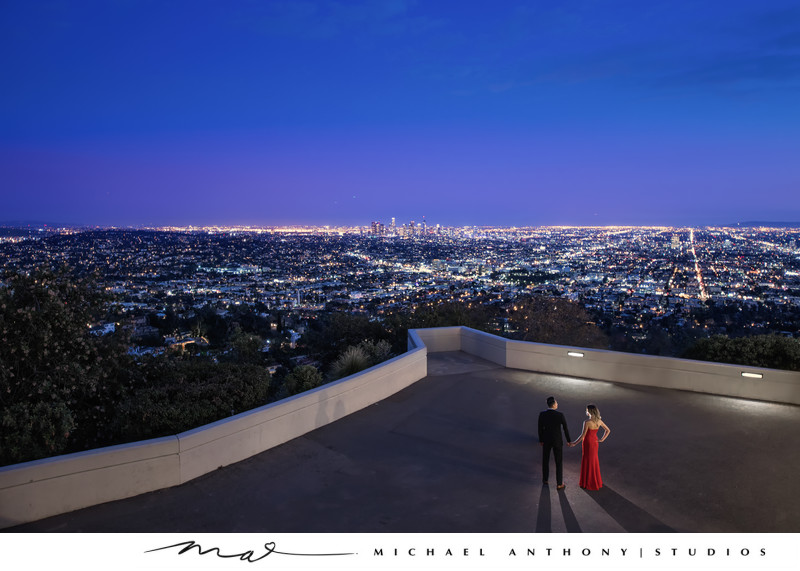 Engagement Sessions
Your wedding photos are only a part of your story. We want to make sure that we are telling your full story from start to finish. Therefore, we include an engagement session with all of our sessions in order to help you get to know us. We have a variety of locations that we know will photograph well at all times of the year. You can take a look at our engagement session location guide for more information about the best places to do engagement sessions in Los Angeles.
Los Angeles Wedding Photographer Michael Anthony Photography , 26007 Huntington Lane #10, Valencia CA 91355 | 800-380-1217 - Privacy Policy - Terms of Use