2023 wedding gown trends
Every bride spends significant time dreaming about what her wedding dress will look like, often from when she is a young girl. That beautiful gown is probably the most important one anyone will ever wear in her entire life, and naturally, it needs to be perfect. The dress will be seen frequently in wedding photos, and the one the bride wears as she says those life-changing words, "I Do." It is often one of the most anticipated aspects of the wedding! Guests are speculating whether the bride will choose organza or taffeta, long sleeves or short sleeves and whether she will go with something in white or ivory. The new wedding season will be here before we know it, so let's discuss 2023 wedding dress trends that will give inspiration to all of the brides-to-be.
Halter Neck Dresses
Halter neck wedding dresses will be a staple of 2023 and beyond. The design is simple and sleek and provides a unique yet elegant alternative to the strapless look. Depending upon the bride's preference, the gown can have a long or even no train. Whether you choose a halter dress that is plain and simple or a dress embellished with lovely beads or lace, the final look will be stunning.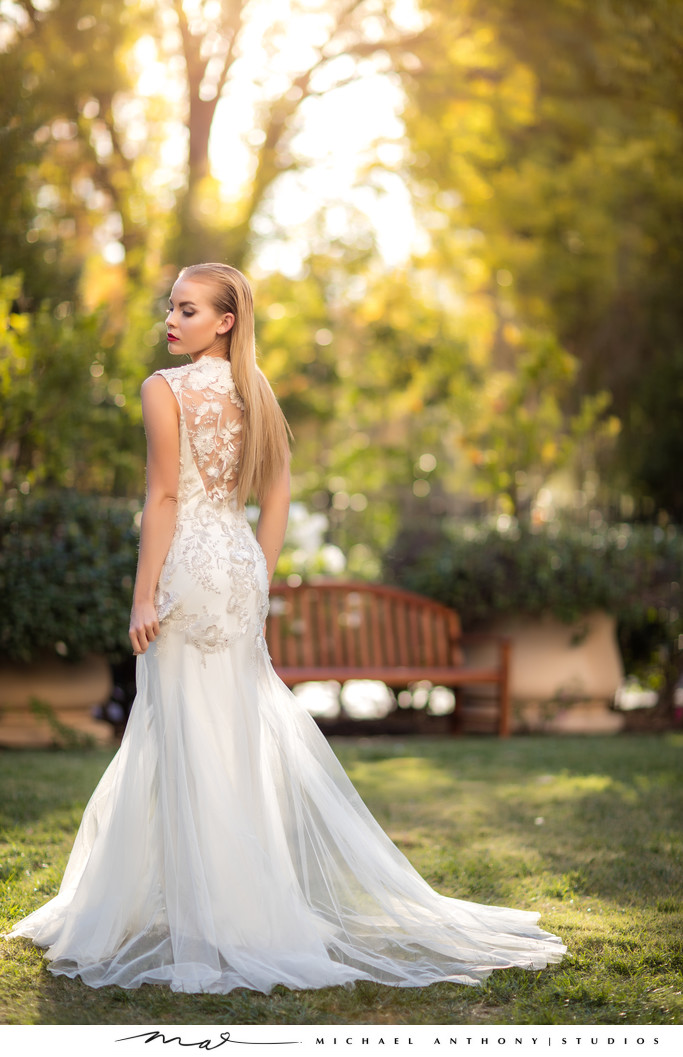 The Royal Effect
In 2023, brides will choose fitted dresses with long or 3/4 sleeves and a stylish boat neck. Of course, Meghan, Duchess of Sussex, made this look popular, and it is not going away anytime soon! This beautiful look has an updated twist, and its simplicity of it allows it to look amazing paired with a long, lace veil that takes center stage. This wedding dress style is undoubtedly the way to go for the bride who wants to look classic yet contemporary.
Of course, this trend includes the traditional wedding dress with a personal touch, just like Princess Eugenie chose for her special day. Long sleeve, ivory gowns with a low back will be seen on many brides in 2023, with a portrait neckline and subtle embellishments. This look is gorgeous and will be a huge trend in 2023. Capes are also becoming increasingly popular!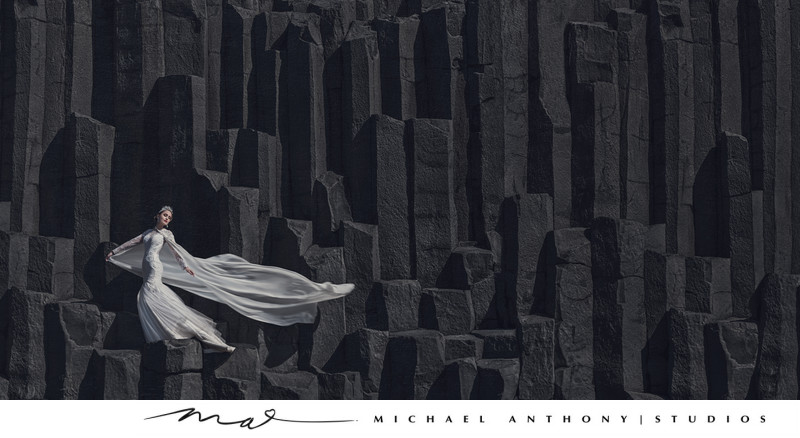 Dresses with Bold Embellishments
In the past, many brides wore dresses with lace, pearl beading, or simple sparkles. By 2023, we will see brides more willing to take fashion risks with their wedding gown choices, wearing dresses that feature 3D appliques, metallic trims, and uniquely patterned fabrics. This wedding gown will make a statement, stepping away from the traditional look and letting the bride's individuality shine through.

Pastel Colors
More and more brides will be moving away from white or ivory and choosing dresses in shades of pale pink, yellow, blue, or even green. This whimsical style is fun, romantic, and again, allows the bride to express her personality through her choice of a wedding dress.
Dresses that Feature Tiered Skirts
Dresses with tiered skirts are becoming increasingly popular and will be one of the main features of the 2023 wedding season. The look is angelic, with its flowing beauty and elegant effect. Whether the bride prefers a full skirt or a tiered look that is more fitted, this is a wedding dress trend of 2020 that indeed has some staying power.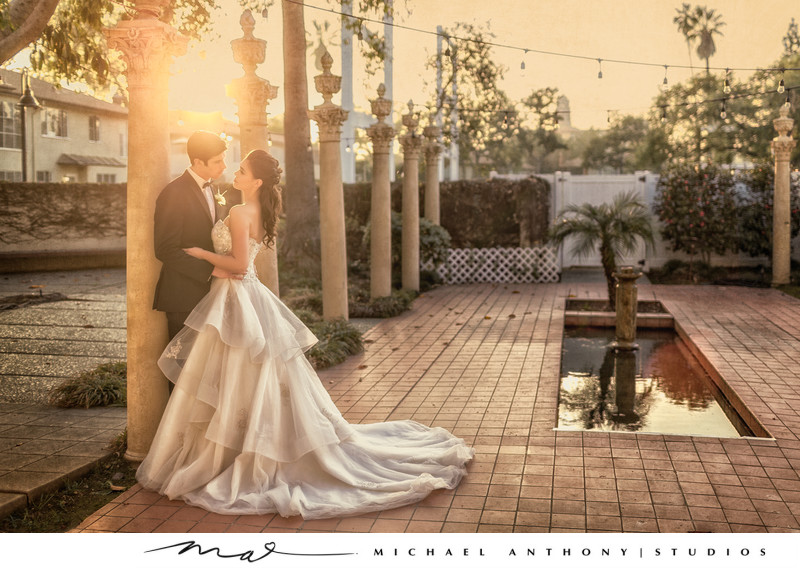 Bohemian Style Wedding Gowns
A boho style wedding dress is a way to make a fun statement on the big day. Refining this look while being wonderfully unconventional at the same time! Boho dresses are a little less formal and are gaining momentum for 2023 for the bride that wants to look effortlessly beautiful.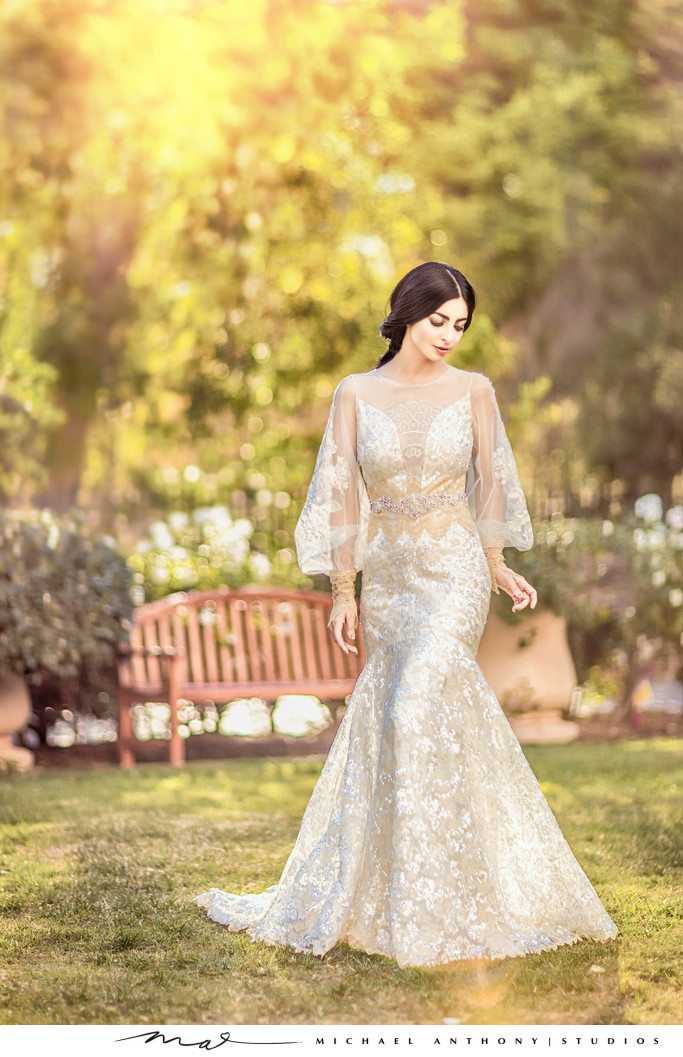 Jumpsuits
Jumpsuits are an excellent alternative to the traditional formal wedding dress, perfect for the bride who wants to be daring, comfortable, and look lovely on her wedding day. In 2023, we will see styles such as a suit, jumpsuits with a detachable skirt or train, and wide-cut or slim-fit pants. Less classic wedding looks are becoming more popular, with many designers beginning to add the look to their wedding collections.
We are finding that more brides are opting to wear this look during their receptions. It offers a fun, relaxed look to compliment your formal wedding attire.
Off The Shoulder Styles
While an off-the-shoulder style has always been a choice for brides, we will see a more significant number of people choosing this look in 2023. The method is classic yet versatile, and you can wear it with long or short sleeves. It allows the bride to be modest without covering up too much, and you can wear it with any silhouette. The effect of the off-the-shoulder wedding dress is graceful and flattering, giving the bride a timeless look fitting for any wedding.

Headpieces with Dresses
While not necessarily a dress trend, headpieces are becoming a favorite way of garnishing a beautifully worn look. Beaded jewelry can offer a beautiful final touch to any wedding gown and help to complete your look.

High Necklines
Wedding dresses with high necklines are making a comeback and becoming extremely popular for the 2023 bride. Choose a dress with a turtleneck effect for a glamorous and appealing look that will be a significant wedding dress trend in 2023. High necklines can come in either long sleeve or short sleeve gowns that you can wear as part of your ceremony gown or even a different reception gown.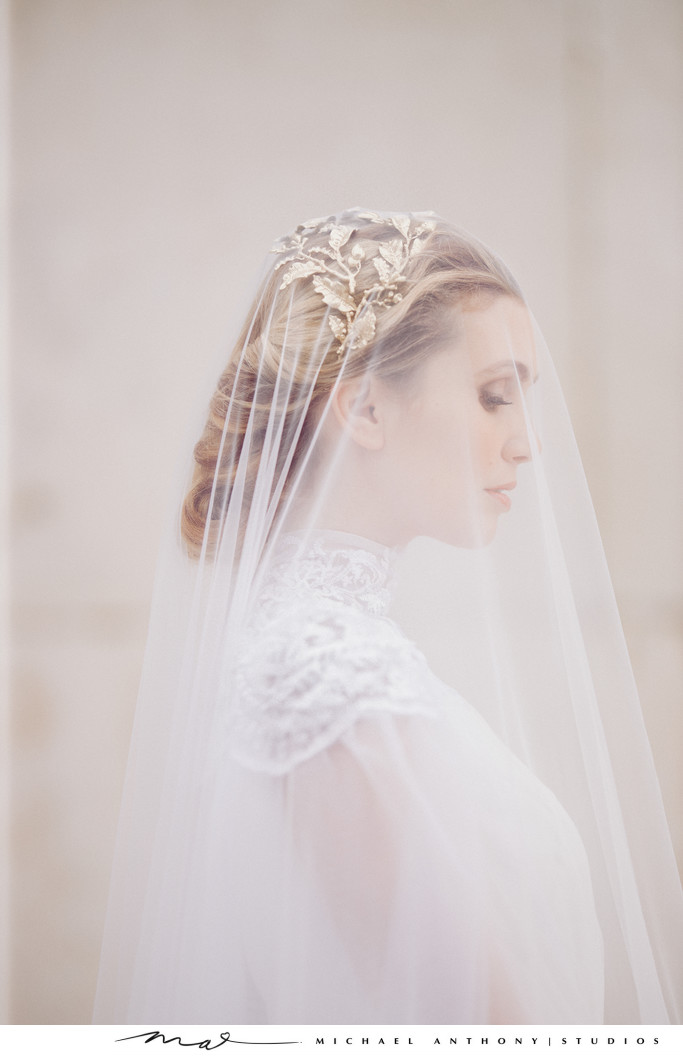 Los Angeles Wedding Photographer Michael Anthony Photography , 26007 Huntington Lane #10, Santa Clarita, CA 91355 | 310-750-0886 - Privacy Policy - Terms of Use <