How to Get Pretty Ceremony Photos
The ceremony is one of the biggest challenges of wedding photography. There are dozens of factors that must be considered to ensure great pictures of this essential part of your special day. This guide will help you plan the event to get the best results.
Outdoor or Indoor?
The first and most important consideration is choosing whether you want to have an outdoor or indoor ceremony. This decision will affect the photography greatly, but this isn't the most important factor you will need to take into account. Your wedding ceremony must be a truly magical experience, and this will be possible only if you love every detail of it. Therefore, you should choose a setting that has a special meaning to you and your loved one. Your budget will be another important factor that will determine your ceremony venue.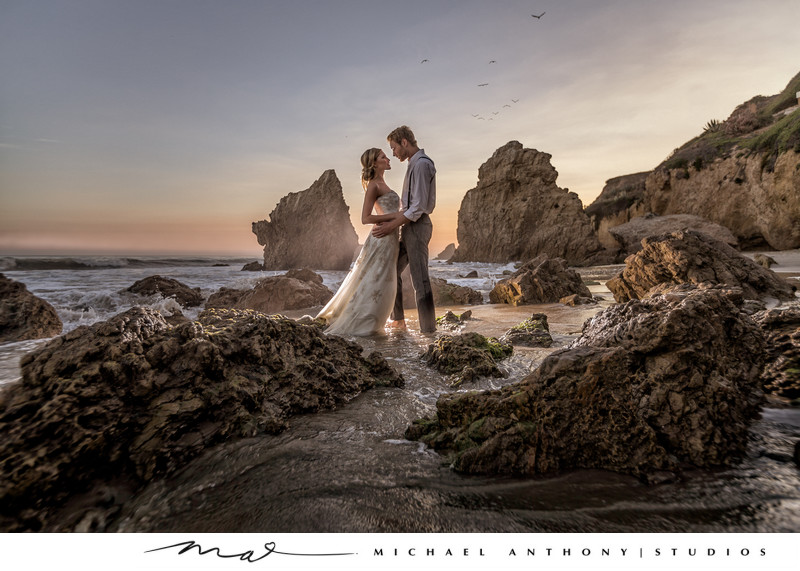 Photography-wise, there are pros and cons to every type of wedding, so be sure to take them into account.
Outdoor Wedding Ceremony Pros:
Great views
Natural light
Good weather
Outdoor Wedding Ceremony Cons:
No control over lighting
Bad weather
Indoor Wedding Ceremony Pros:
Interesting backgrounds (especially in a church)
No dependence on weather
Controlled lighting
Indoor Wedding Ceremony Cons:
Poor lighting
Limited space
Limited backgrounds
Wedding Ceremony Lighting: Mistakes to Avoid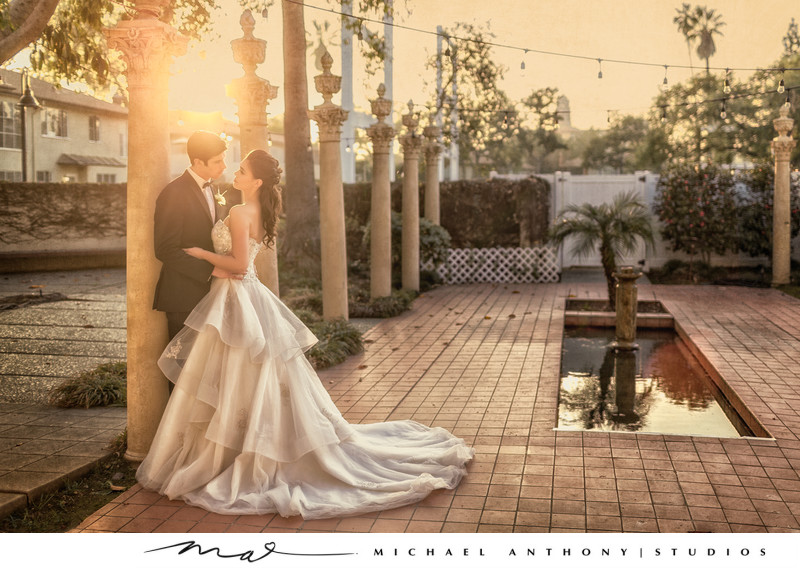 There are no second chances for taking great shots during the ceremony, so it's important to plan it with your photographer in mind. The most important factor is the lighting. Professional equipment can help get around the issues caused by low light in churches, but some other venues, and outdoor weddings in particular, present a challenge even for top notch cameras.
To make sure you get some remarkable pictures of the ceremony, you should know what to avoid:
Noon ceremonies.
The light is highly challenging at this time and makes taking great shots almost impossible. In fact, you should avoid noon shoots in general as the glaring sun isn't conductive for beautiful pictures, even with additional photo equipment that helps soften the effect.
Backlit venues.
No amount of lighting equipment will be able to help take incredible pictures of a naturally backlit ceremony. If you aren't sure about how to arrange the venue, especially one that is outdoors, consult your photographer in advance and discuss the time of the day when the ceremony will take place. This way, you will be able to choose the perfect setting. You usually see this type of setting at a late ceremony at the beach if you are on the west coast.
Extra Tips for Amazing Wedding Ceremony Photos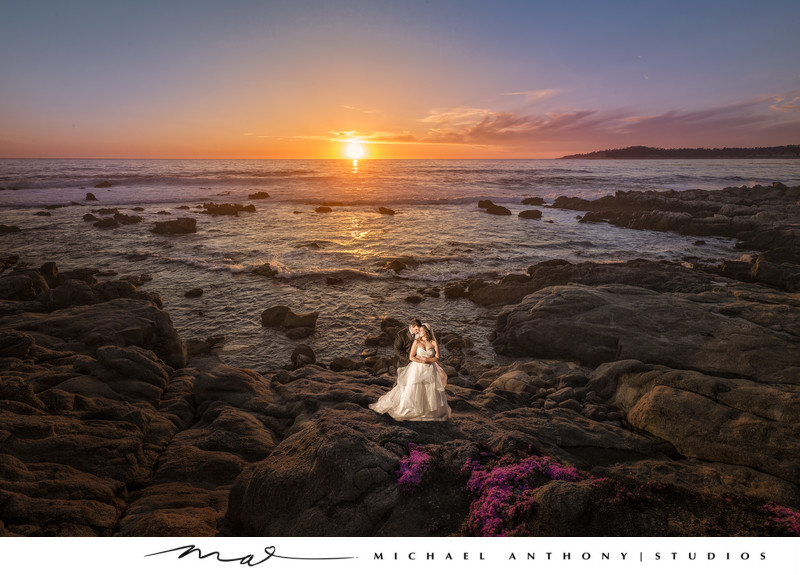 Get out of the vehicle gracefully.
Shots of the bride getting out of the car or coach can be truly incredible, but you may need to repeat the process a few times to get the best shot. If you want to avoid this delay, wait for the photographer to prepare in advance and move with your natural fluid grace and a large smile on your face.
Walk down the aisle slowly.
Walking down the aisle is one of the most amazing experiences of the whole ceremony. It's natural to want to soar into your loved one's arms, but you should temper your speed and walk in measured steps to allow your photographer a chance to take a few great shots.
Take an extra moment for pictures in the end.
After you exchange your vows and officially become husband and wife, take a few moments to get some extra shots in.
Discuss the rules with your photographer in advance.
This is especially important for church weddings as there are special rules in regards to photographing in different churches and thpresence of a man or woman with a camera may disrupt some religious rituals. Therefore, it's essential to warn your photographer about how exactly the ceremony would go and what he/she can and cannot do during its formal part. Experienced photographers know the regular rules, such as not using flashes and not getting in the way, but every ceremony is unique in a way, so it's best to make sure that you are on the same page about these formalities.
If your religion requires observing some special rituals during the wedding, explaining them to the photographer in advance will help the specialist prepare to take the best shots.
Get the photos of guests arriving at the venue.
Talk to your photographer to make sure that he or she will get a few shots of the arriving guests and plan your own arrival in a way that will help the specialist to get those pictures before focusing attention on the bride. These photos will help to tell the wedding story in your album.
Los Angeles Wedding Photographer Michael Anthony Photography , 26007 Huntington Lane #10, Santa Clarita, CA 91355 | 310-750-0886 - Privacy Policy - Terms of Use <